Does Nitrous Networks have Better Minecraft Hosting than Shockbyte?
We Put both services to the test. Read on to find out more
We have had quite a few requests in the last while to do a review on Nitrous Networks Minecraft Hosting so we thought we would finally get around to it.
But to make things even more interesting, we decided to compare them to another popular Minecraft Hosting service, Shockbyte.
You might be surprised to see the results.
First, let's compare some of the most important features of each service.  Below is a summary of each Minecraft host.
Our feature summary doesn't explain the differences fully, so let's take a look at each point, one by one.
Refunds in the Minecraft hosting industry are typically pretty tough.  I can't personally blame the hosting companies as there tends to be a high rate of fraud in this market so they need to protect themselves.
Now, having said that, let's take a look at the two companies and see how they compare for offering refunds.
Shockbyte offers a 24 hour moneyback guarantee.  Definitely not the best in the industry but at least they offer one.  Digging deeper into the reviews at Trustpilot shows that they seem to not like to give refunds as there are a lot of reviews commenting on this issue.
Normally we wouldn't be too concerned about these complaints since it is way more common for people to leave reviews when they are unhappy than when they are pleased.  The problem is that virtually every page we reviewed on Trustpilot had this same complaint listed over and over again.
Nitrous Networks offers a 7 day moneyback guarantee.  But it's not quite so straightforward.  According to their Terms of Service (TOS), they only offer refunds if their services are at fault.  That doesn't seem so great but it does hold them to account for providing a decent product since these are the examples of valid reasons for asking for a refund:
While we are not fans of conditions being applied to refund policies, at least Nitrous Networks gives a reasonable amount of time to make sure their service is up to par and will honor refunds if they don't live up to their end of the bargain.
Shockbyte offers only one server location in North America and one in Europe.  They also have servers located in Singapore and Australia.  If you are located in or near Singapore or Australia, Shockbyte might perform better as Nitrous Networks has no servers in these areas.
If you are located in Europe or North America, Nitrous Networks has much better server choices for you than Shockbyte.  Here is a list of Nitrous Network's server locations:
This is where things really start to fall apart.  We compared user reviews on various platforms that can be trusted for impartiality.  These include:
We analyzed hundreds of reviews and forum postings on the above sites and found that Truspilot's ratings of both services was more or less accurate when compared to all the sites in general.
Overall, Shockbyte is a more well known brand than Nitrous Networks.  Perhaps the popularity of their services is to blame for their much lower review rating when compared to their competitors.
Two of the most common complaints regarding Shockbyte on Trustpilot are lack of support and not receiving refund, even when asked for within the 24 hour time window.

We noticed on Shockbyte's Facebook page that they have removed the option to rate their service.  But thanks to Google, we are able to see what their rating was prior to removing the rating feature.  Can't say as I blame them.
Hopefully when you order a service, everything works great and you don't need to contact support to fix problems.  We all know that this isn't always the case.  I'm sure you'll agree that it can be very frustrating to be ready to play only to hit some kind of a technical glitch.
Both Shockbyte and Nitrous Networks  offer online chat as well as ticketing support.  For both services, online chat is only going to be of use for the simplest of problems and both companies will request you open a ticket for any questions or problems that require real support.
In our opinion, using a  ticketing system for tech support is a good idea since you then have a complete record of your conversation with the company.  It allows both you and the tech support department to review previous messages to ensure the best support possible is being given.
Support response seems to be where Nitrous Networks really shines.  During our analysis of hundreds of reviews of both companies, we read time and time again about how quick and knowledgeable tech support is at this company.
Making support a top priority is clearly why Nitrous Networks overall reviews are so positive.  In our opinion, quality of support is the second most important feature of any hosting company – with the first most important being quality of the hosting service.
While we all hope that we don't need to use tech support, it is reassuring to know that Nitrous is able to answer your questions quickly and accurately to get you back to your game.
The number one complaint we read hundreds of times over on our sample review forums is the general lack of support at Shockbyte.  This ranged from slow responses to tickets, inaccurate replies and often times no response at all to open tickets.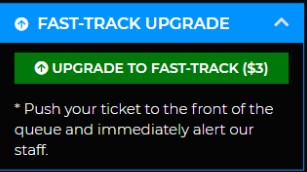 Want to get a response to your support ticket at Shockbyte quickly?  Sure, just shell out another $3 and apparently they will respond faster.
To be fair, tech support is one of the single largest costs to most hosting companies.  After using and reviewing hundreds of services including web hosting, vpn's, minecraft hosting and more we have found that more often than not that the quality of support is what makes a service shine or fail.
Shockbyte definitely gets a fail in the support department.  Support is a vital part of any hosting business and charging people to get a response in a reasonable period of time is unfair.  Perhaps Shockbyte should charge a bit more for their services so they could afford to hire more staff and provide decent support in the first place.
For hosting services such as Minecraft Hosting, price is only one of many factors you need to consider.  Quality of servers, speed and knowledge of support and low latency / ping times are all more important considerations than price.
There is an old saying: "Buy cheap, buy twice", meaning that if you buy the cheap option you will inevitably be unhappy with your purchase and end up buying the one you should have in the first place.
If price is your only consideration, then Shockbyte is probably your best choice as Nitrous Networks offers a premium service but at a slightly higher price.  If you want a game server that will run reliably with fast speeds and low ping times, then Nitrous Networks is your clear choice.
And remember – At DomainCouponsPro, no one ever pays full price.  Click the link below and check out our Promo Codes and Coupons for Nitrous Networks.
Shockbyte vs VpsCraft - Who comes out on top?
When it comes to gaming servers, especially Minecraft servers – Shockbyte is very popular.  But does that mean they are the best on the market?
Think about it – If you own any domain names, you probably know that Godaddy sucks.  They are expensive – way more than almost everyone else, yet they are the leader in their field. 
So what does this have to do with our review?  Simple – just because Shockbyte is one of the leaders in their field doesn't mean they are the best choice.  Read on to see our comparison between Shockbyte and one of their much smaller competitors – VpsCraft.  
We'll let you make your own decision.
Let's take a look at a pricing comparison between the two services. The first table is if you don't want a dedicated ip from Shockbyte.  Hint: Dedicated ip's are FREE from Vpscraft
You want or need a dedicated ip for your Minecraft server and want to stick with Shockbyte?  As you'll see from the table below, prepare to shell out up to 74% more than Vpscraft.  That's a big difference!
No matter what size server you are interested in, you can see from the table above that Vpscraft.com is always a better value compared to Shockbyte.com.
How do we come up with these numbers? 
Simple.  The best recurring discount Shockbyte offers is 10%.  Yes, they do have a 50% off offer, but that's only good for one month so we don't count that.  We have a promo code for Vpscraft.com for 30% off for life so that's the numbers we use.
Even if you took both services at full price, Vpscraft is always cheaper.
And one thing we don't take into account in this price comparison: All paid Vpscraft plans include a dedicated ip, which would cost an extra $5 per month at Shockbyte.  If you want that feature, that makes Shockbyte more than double the price on most plans!
But you might be saying to yourself, "price isn't everything". And you'd be right.  I'm more than happy to pay a premium for a good product or service that will satisfy my needs.  On the other hand the old saying "you get what you pay for" isn't always true.  Take our Godaddy example.  They are way more expensive than their competitors yet give the same or less service.  Sometimes you're just paying for a name. And that's just not right.
"Sometimes you're paying for a name. And that's just not right."
Don't take our word for it.  Check out some of the reviews of Shockbyte and Vpscraft.
There seems to be a common theme with Shockbyte here:
They don't like to give refunds even though they clearly state a 24 hour refund policy.  This complaint is repeated over and over again by many people.
Their support leaves a lot to be desired.  In fact they have a 'fast track' system where you can pay to get faster support.  Umm, maybe you should just provide your customers with reasonable support in the first place?  Crazy to have to pay to get a response.
Vpscraft.com doesn't make it too obvious on how to use promo codes to save money on services on their site.  To enter a promo code, just go to the second page of the order form, and you'll see a small link saying "Promo?" just to the right of the Subtotal.  See our screenshot below.
Just click the link and you'll get a box allowing you to enter the promo code from our site.

Better hosting for less.  That is Vpscraft.com vs. Shockbyte.com in a nutshell.  Why would you want to pay more for less?
Click below to go to our Vpscraft coupon page and give this great service a try.  Remember – they have a 7 day money-back guarantee so if you're not satisfied in any way, you can get a refund. HINT: They actually give refunds as promised!
Can a rookie hit a homerun?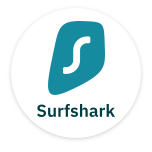 We are pleased to present our review of Surfshark vpn. Is the new kid on the block ready to take on the competition? We think so. Check out our detailed review and decide for yourself.

On my normal internet connection, I got a download speed of 176.61 Mbps and an upload speed of 15.64 Mbps. Ping was 41 ms. 
Here are my results RUNNING Surfshark: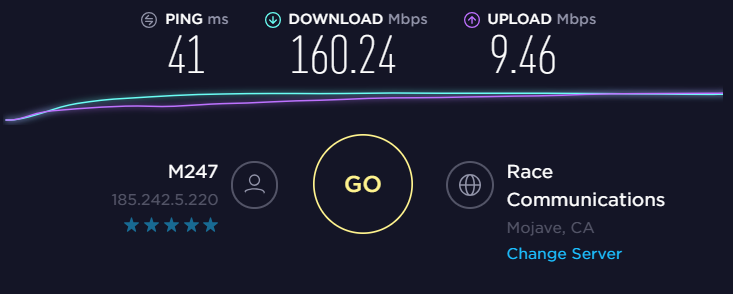 Running Surfshark, I got a download speed of 160.24 Mbps and an upload speed of 9.46 Mbps. Ping was unchanged at 41 ms.
The download speed was extremely fast and though it was about a 9% drop in speed, that difference would be unnoticeable in real life. The upload speed changed considerably but that isn't that big of a concern and cable connections like mine are notorious for having abysmal upload rates.
Testing with Netflix and Youtube showed no lag or stutter.
Connecting to servers was extremely fast as well. Even connecting to servers a long distance from me was no problem. Though I'd suggest leaving the setting to 'optimal' and letting them figure it out for you unless you need to use a server in a specific location.
I tested both the Chrome extension and the Windows app. Both gave me similar results although the Chrome app seems to connect to the server slightly faster.
Even though these speeds are the fastest I've ever seen from any vpn, I didn't rate it a 10 because I won't ever give a vpn service that high of a rating. 9.5 is the highest I'll go and the highest I've ever given on any test so kudos to Surfshark.
Sure, they are still a little rough around the edges in a couple of areas. But none of those issues are major and none of them affect me or probably you either. If their few shortcomings are a show stopper for your particular needs then take a look at some our other reviews and choose another provider. Otherwise, choosing Surfshark is likely to be a choice you won't regret. ​