Can a rookie hit a homerun?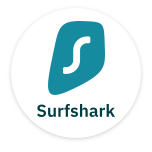 We are pleased to present our review of Surfshark vpn. Is the new kid on the block ready to take on the competition? We think so. Check out our detailed review and decide for yourself.

On my normal internet connection, I got a download speed of 176.61 Mbps and an upload speed of 15.64 Mbps. Ping was 41 ms. 
Here are my results RUNNING Surfshark: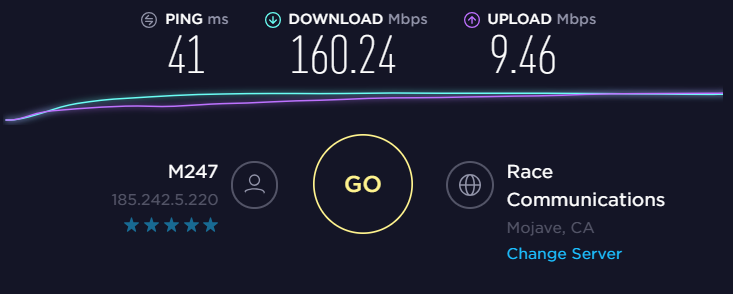 Running Surfshark, I got a download speed of 160.24 Mbps and an upload speed of 9.46 Mbps. Ping was unchanged at 41 ms.
The download speed was extremely fast and though it was about a 9% drop in speed, that difference would be unnoticeable in real life. The upload speed changed considerably but that isn't that big of a concern and cable connections like mine are notorious for having abysmal upload rates.
Testing with Netflix and Youtube showed no lag or stutter.
Connecting to servers was extremely fast as well. Even connecting to servers a long distance from me was no problem. Though I'd suggest leaving the setting to 'optimal' and letting them figure it out for you unless you need to use a server in a specific location.
I tested both the Chrome extension and the Windows app. Both gave me similar results although the Chrome app seems to connect to the server slightly faster.
Even though these speeds are the fastest I've ever seen from any vpn, I didn't rate it a 10 because I won't ever give a vpn service that high of a rating. 9.5 is the highest I'll go and the highest I've ever given on any test so kudos to Surfshark.
Sure, they are still a little rough around the edges in a couple of areas. But none of those issues are major and none of them affect me or probably you either. If their few shortcomings are a show stopper for your particular needs then take a look at some our other reviews and choose another provider. Otherwise, choosing Surfshark is likely to be a choice you won't regret. ​