Torguard Coupon Summary
Total Coupons
6
Reliable Coupons
6
Unreliable Coupons
0
Expired Coupons
0
---
Active Coupons
We have another working promo code for Torguard.net : Save 50% off for life on all Torguard services with this discount. Valid on: Anonymous VPN Anonymous Proxy Anonymous Email ... more ››
This is the absolute BEST deal you can find on a quality VPN service like Torguard. With this Torguard promo code you can get 50% off recurring for lifetime (as long as you remain a customer)!  They d... more ››
This coupon code is working again!!  Yay! The absolute best deal you can find on one of the best VPN services out there.  This promo code gives you 50% off forever!  That's right, sign up today for... more ››
Here is a good working Torguard Promo code for 20% off any service for LIFE.  That is a good deal, rather than a one time discount, this one is for as long as you keep your service running at Torguard... more ››
With this coupon you can get 20% off your order of VPN, Anonymous Proxy, Private Email or Smart DNS services from Torguard ... more ››
With this coupon you can get 50% off your order of VPN, Anonymous Proxy, Private Email or Smart DNS services from Torguard [themify_button bgcolor="blue" link="http://domaincouponspro.com/use-torguar... more ››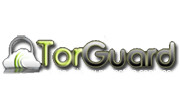 Store RSS
Torguard
Are you ready to get anonymous online and considering Torguard.net as your VPN of choice?  Take a look at our review and decide for yourself…
There are hundreds of VPN services nowadays, and choosing the right one might seem like an almost impossible task.  But just like choosing the right web hosting service, choosing a good VPN is very important. 
So how does one go about choosing a good VPN service?  Well, a lot of that can depend on what you are planning on using it for.  For instance, some people may be using a VPN just to surf the web anonymously, so their needs are relatively small. While others may want to be able to use a streaming service like Netflix or Hulu in areas in may not be available.  And still others may want to do file sharing with p2p/torrents and avoid getting the dreaded letter or email from their isp about downloading of copyrighted materials.
Let's take a look at these possible uses for Torguard and see how they stand up to the test.
Torguard is perfect for simple anonymous surfing, no matter what operating system you use.  While their speed overall isn't the fastest of all the vpn's we've tested over time, it is more than adequate for most needs and definitely great for web browsing.
Streaming services: Netflix, Hulu, etc.
This is one of the places unfortunately where Torguard doesn't shine.  In recent years, many streaming services, notably Netflix, have been clamping down on vpn services and blocking their servers from accessing their services.
In our tests, only about 25% of Torguard's servers were able to access Netflix streaming which can be pretty annoying.  On the bright side, the ones were able to stream did so without stuttering and buffering. You can also order a dedicated ip from them that is designed just for streaming but once you consider the cost of that and the service itself, you might as well just use a service that lets you stream right out of the box.
If you are considering Torguard just for streaming, we would suggest you check out Surfshark instead, which has a much better track record for evading detection by streaming services.
Vpn's are all over the map when it comes to torrenting.  Some services don't allow it, and others welcome it with open arms.  In this case, Torguard is the latter.
In fact, the 'Tor' in Torguard supposedly stands for Torrent so that's what they started out doing and are still great at it.
Since Torguard has so many servers in so many countries, tweaking your location to best take advantage of speed is easy to say the least with their service.  And unlike a few other vpn services, Torguard has no bandwidth caps so you don't need to worry about how much data you are transferring at anytime.  No extra fees, no throttling, nothing.
Probably the biggest reason to use a vpn service is for security and peace of mind that what you are doing online isn't being watched, monitored or logged by others including your isp or law enforcement.  Here are some of the ways Torguard has enabled security:
Solid Encryption.  Torguard implements OpenVPN along with other protocols, ensuring the most protection under today's standards.
A commitment to ZERO logging.  Meaning that if Torguard is given a request by government or law enforcement to hand over logs on users they can't because they keep no logs in the first place.  This in our opinion is a MUST for any vpn service.
Kill-switch: When we first tested and started using Torguard quite a few years ago, they didn't have a kill switch.  Now they do. And thank goodness.  For those that don't know: What a kill switch does is monitor your vpn connection and if for any reason it drops (meaning that you are no longer anonymous online), your connection will be dropped until you reenable it.
Torguard offers 24/7 customer support via online chat, email and standard support tickets.  They have a toll free number as well but honestly we don't know if this is usable for support or just for general enquiries as we have never used it.
My experiences with Torguard support have been through online chat and ticketing.  I've never waited more than a couple of minutes for an agent in online chat, and rarely more than an hour or two on support tickets.  They do seem to have a lot of canned responses, but for the most part the answers are spot on and usually fix any problem.  If you've ever had to deal with any big web hosting companies like Godaddy, you know this isn't always the case.
Overall, I'd give Torguard support a respectable 8.5  out of 10.
Torguard ranges in price from $9.99/month to $99.99 biennially (two years).  This price is for five simultaneous connections on as many devices as you want.  Like literally ever other vpn service out there, the monthly price is stupidly high and we strongly suggest going with the annual plan for good savings.  Or even choose the biennial plan for an even bigger bang for the buck.
And don't forget – the prices quoted above is their normal pricing – use our promo codes above on this page to save up to 50% for life, so you can get an annual account for as little as $30, just $2.50/month.  This is one of the best bargains for a vpn around.
They offer a 7 day moneyback guarantee which is reasonable for the industry and should be more than enough time to decide if they are right for you.
Torguard has been accused of having an ugly interface and I suppose this might be true.  But I consider Torguard a utility and I personally prefer function over form.  And in the end, it does everything a vpn needs to do so who really cares?  Here's a screenshot of the main screen in Windows 10:
The settings screen – shown below – can be a little intimidating to first time users.  But realistically, unless you are a power user, going in to this screen isn't really necessary as Torguard chooses the most common defaults for you.
So is Torguard the right choice for you? That may depend on what you are planning on using it for. But if you are looking for a good value on a stable vpn service with a good track record of dependable service, then Torguard might be the one you are looking for.  If streaming is what you're here for, move on to another of our
recommended vpn's
.
No schema found.