MyPrivateProxy Offers Sep 2020
MyPrivateProxy Coupon Summary
Total Coupons
3
Reliable Coupons
3
Unreliable Coupons
0
Expired Coupons
0
---
Active Coupons
Save a recurring 20% at Myprivateproxy.net plus receive a BONUS 10% extra proxies with every order.... more ››
Save 10% for life at Myprivateproxy.net with this promo code plus receive an extra 10% proxies with your order.... more ››
Use this promo code to save a recurring 10% off any proxy order at Myprivateproxy.net PLUS receive a bonus of an extra 10% proxies with every order.... more ››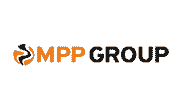 Store RSS
MyPrivateProxy
Since 2011, Myprivateproxy.net has strived to become to the world leader in providing proxy services to the public.
Myprivateproxy provides Private, Shared and Dedicated proxies as well as VPN services.  They operate an amazing 220+ servers in over 24 data centers around the world.  So rest assured, no matter what your need is for proxies, no matter the location – Myprivateproxy will have you covered.
With proxies prices starting at under $0.65 per month (HINT: Use our promo codes above to save even more), they provide a great value.
All proxies include unlimited bandwidth. No more worrying about running out of quota.
Unlike some proxy services, you can access your proxies immediately after purchase. No more waiting for manual activation!
You want to get your work done and get it done quickly. Myprivateproxy utilizes 1Gbps ports, ensuring you top speed at all times.
Need an IP refresh? No problem – all proxies can be swapped out for new ones each billing cycle. For FREE.
Every Myprivateproxy account comes with a control panel, allowing you easy management of your proxies.
Support is available 24/7/365 via live chat, email or with standard ticketing system.
Most frequent questions and answers
Love these guys! Great proxies, awesome support – always someone available to talk to, which is not the case with most suppliers. I have been with MPP proxies for SEO 4 years, and I won't be going anywhere anytime soon.
I have used MPP for over a year now and I can say they have easily doubled my productivity from my previous proxy guys. Support is a bit slow but it's rare I have any problems anyways so not a big deal.
Using MyPrivateProxy Promo Code
Using a promo code at Myprivateproxy.net is very easy.  Because they use the industry standard WHMCS control panel, you've most likely seen this order page many times before if you've ordered web hosting and the like.
Looking at the image above, just enter the promo code you get from our page above into the box that is clearly marked.  Press 'Validate Code' button and your order will be discounted the amount shown on the coupon. It's that simple!
Enjoy your services from Myprivateproxy and enjoy the savings from DomainCouponsPro!