Mochahost Offers Oct 2023
Mochahost Coupon Summary
Total Coupons
9
Reliable Coupons
9
Unreliable Coupons
0
Expired Coupons
0
---
Active Coupons
Get 50% OFF SOHO Web Hosting for the first month at Mochahost.com with this promo code... more ››
Get 50% OFF Perfetto VPS Hosting for the first month at Mochahost.com with this promo code... more ››
Get 10% OFF VPS Hosting for the first year at Mochahost.com with this promo code... more ››
Signup for Dedicated Cloud Hosting at Mochahost.com and SAVE 50% OFF with this promo code. Includes FREE setup... more ››
Save 40% OFF Business Web Hosting Plan at Mochahost.com when you sign up for 2 years with this promo code... more ››
Save 50% OFF SSL Certificates at Mochahost.com with this promo code... more ››
Save 50% OFF Linux Espress Reseller Plan with this promo code... more ››
SAVE 80% OFF Easy Sitebuilder Starter Plan at Mochahost.com with Promo Code... more ››
SAVE 50% OFF Easy Sitebuilder at Mochahost.com with Promo Code... more ››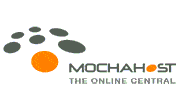 Store RSS
Mochahost
Years ago, our founders realized that many online service providers lacked the skills and vision needed to provide truly integrated, holistic, and flexible online solutions. In addition, these mavericks realized that many businesses were paying far too much money for far too little results.
That's why in 2002 they launched MochaHost – The Online Central.
MochaHost is located in the heart of Silicon Valley ( San Jose, California ); specializing in providing professional hosting, web design, e-commerce, and Internet promotion services.