Inkcartridges.com Offers Jun 2021
Inkcartridges.com Coupon Summary
Total Coupons
2
Reliable Coupons
0
Unreliable Coupons
0
Expired Coupons
2
---
Active Coupons
No coupons found
Expired Coupons
- Some times Expired Coupons still work, give them a try!
Save 10% OFF Ink and Toner at Inkcartridges.com with this coupon code.  FREE shipping on every order.
more ››
Save 10% OFF Ink and Toner at Inkcartridges.com with this coupon code.  FREE shipping on every order.
more ››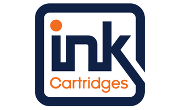 Store RSS
Inkcartridges.com
If you buy your ink or toner at your local office supply store – STOP!  Choosing an online supplier for your ink and toner needs can easily save you hundreds of dollars per year.  And Inkcartridges.com is no exception.
There are many online suppliers of these essential home and office items, so how do you choose the best one?
Obviously, if the website doesn't have the ink or toner for your particular make and model of printer then there is no reason to stick with them.  Chances are, there is another website that will carry it.  In our research, no printer ink supplier has cartridges for every make and model; there are just too many on the market.  Older or less well known models are most likely to be hard to find.
In our random samplings, we found Inkcartridges.com to have a good selection of ink and toner cartridges, covering a good array of makes and models.  Chances are they will have a cartridge for you unless you have a very obscure printer.
For most things that we review, price isn't one of our top priorities.  For things like web hosting and VPN's, we choose quality of the product and service over price.
Since ink and toner cartridges are a commodity these days, price is a big factor and comes second in our list only to selection.
Our research shows that Inkcartridges.com pricing is very similar to it's competition.  Some prices we sampled were higher, but we are talking about pennies, not dollars.
One thing that stands out in regards to pricing for Inkcartridges.com is that they offer free shipping in the lower 48 for every order.  Meaning that if you have a small order, you will save money vs. their competition who may have a $50 or $75 minimum for free shipping.
Like most ink and toner suppliers, Inkcartridges.com offers a large selection of 'compatible' or 're-manufactured' cartridges.
These cartridges can be a huge savings over OEM brands and are the choice for budget conscious buyers.
We have found over the years that the quality of these compatible cartridges has grown to the point where there is little if any difference from an OEM model.  But it's a good idea to only get one cartridge as a test if it's your first time using one of these cartridges on your printer.  If it works well then you should be fine to stock up in the future.
As we already covered in our review of Inkcartridges.com, shipping is free on all orders in the lower 48 states regardless of how big or small your order is.  This is a huge bonus in our opinion and is one of the reasons we give them such high marks.
Looking at the chart to the left, you'll notice that they say shipping will be $4.95 for any orders under $50.  During our tests and review, we found that any order, no matter how small was given free shipping.
If you happen to live in Canada our outside the contiguous US, Inkcartridges.com does have shipping fees but they seem to be reasonably priced and are based on weight.
One thing we hate is when companies try to make a profit on shipping.  It seems that Inkcartridges.com has negotiated some pretty good shipping rates with their carriers and are passing on those savings to their customers.  So kudos on that!
Based on our review of Inkcartridges.com, we can highly recommend them for your ink and toner needs.  Reasonable pricing, good customer service and free shipping are all great reasons to shop with them.
If you've been a customer of theirs, we'd love to hear from you and let us know your experience so that we can share it with all our readers.