Hosting-Minecraft.eu Offers Dec 2023
Hosting-Minecraft.eu Coupon Summary
Total Coupons
1
Reliable Coupons
1
Unreliable Coupons
0
Expired Coupons
0
---
Active Coupons
Get 15% off Minecraft Hosting at Hosting-Minecraft.eu with this coupon... more ››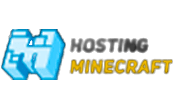 Store RSS
Hosting-Minecraft.eu
Hosting-Minecraft.EU is a leading Minecraft server hosting company that offers high-quality hosting services for Minecraft enthusiasts. With over 10 years of experience, they are recognized as the top European hosting provider in the industry.
Their hosting plans cater to a wide range of needs and budgets, ensuring that every customer can find a suitable option. Each plan includes:
Unlimited slots
Support for mods and plugins
Free subdomains
Powerful hardware
Instant setup
Free SFTP access
They also provide DDOS protection and a user-friendly control panel with advanced features.
Hosting-Minecraft.EU stands out for its reliable backups on NAS, allowing customers to easily restore their data. They offer a vast selection of plugins, mods, and packs, with a convenient 1-click installation feature. The company also provides a task scheduler, color-coded console, and Java version switcher for optimal server management.
Customers can choose from various pricing options, including monthly, 3-month, 1-year, 2-year, and 3-year plans. Longer subscriptions come with attractive discounts, providing great value for money.
Hosting-Minecraft.EU supports a wide range of Minecraft versions, ensuring compatibility with different gameplay preferences. They boast an impressive panel with access to over 104,000 modpacks and plugins, allowing users to customize their Minecraft experience.
In summary, Hosting-Minecraft.EU is a trusted Minecraft server hosting company known for its reliability, powerful infrastructure, and comprehensive features. Whether you're a casual player or a dedicated Minecraft enthusiast, they offer the perfect hosting solution to enhance your gaming experience.